Two superstars bonding for a special day! Both of these ladies beat to the tune of their own drums while shimmering their talent, creativity, individuality and hard work ethics with the world. Most people are pretty familiar with Beyonce, and those who don't much about her little sister Solange, she's a performer, songwriter, deejay, spokesmodel, fashionista and mother! Both show work-life balance IS possible, especially when you follow your dreams!
FASHION AVE & SIXTH
What better way to celebrate one's birthday than with the ones closest to you? This weekend fashion's rule breaker and trendsetter herself, Solange Knowles celebrated her birthday at BBC Radio 1's Hackney Weekend with Jay-Z and Beyonce.
Solange posted pictures throughout the day showing us how grand of a time she was having with the two, and how absolutely chic she looked in her birthday yellow and blue. She Instagram'd her outfit saying,"Blue and yellow and birthday love…ThankYou!"  I love it!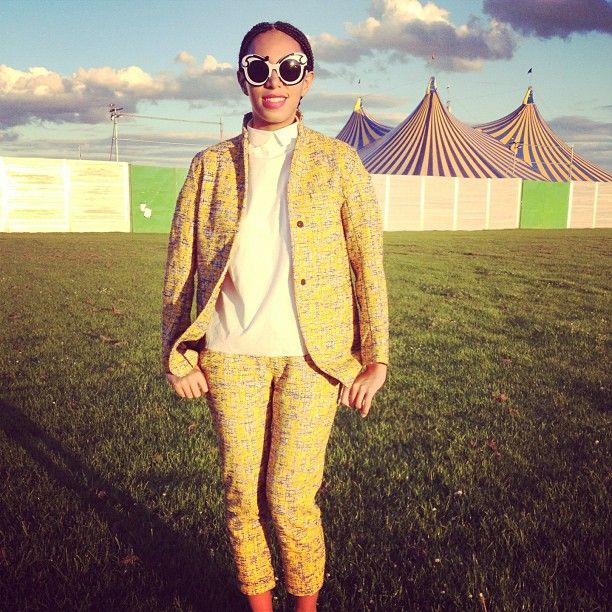 Source: http://theybf.com/2012/06/25/solange-gets-sisterly-birthday-love-from-beyonce